Thirteen Days of Halloween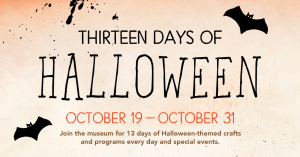 Madison Children's Museum is the place for kid-friendly Halloween activities, shows, crafts, and spookiness!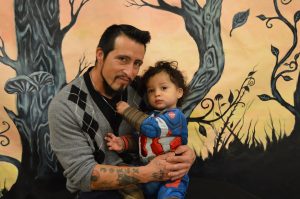 13 Days of Halloween begins at Madison Children's Museum this Saturday, October 19!

For the second year in a row, Madison Children's Museum celebrates 13 Days of Halloween, from October 19–31. We've decorated the museum with kid-friendly Halloween decorations (see how many bats you can find!)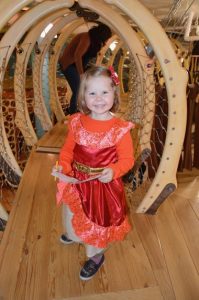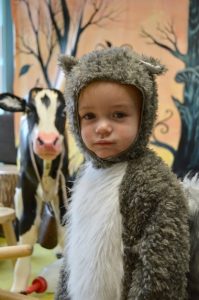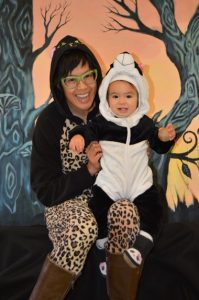 Halloween Fun Every Day:
Halloween themes during our regularly scheduled programs and activities. See our calendar for the daily schedule.
Themed crafts in the art studio daily.
Costumes are encouraged every day! Because many kids just can't get enough of their Halloween costumes!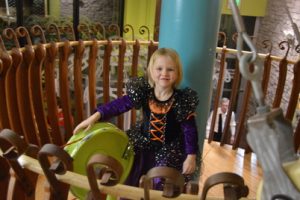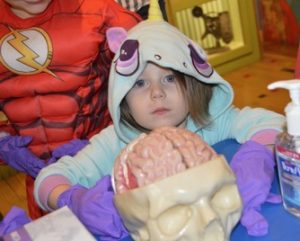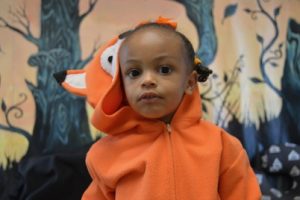 Special Halloween Events (new additions!):
Visit our website for a full list of upcoming programs and events.
Why 13 Days of Halloween?
Why are we so into celebrating Halloween? It's not just because Halloween is a great deal of fun and we like wearing costumes and decorating the museum (though that part is pretty awesome too!) Halloween touches directly on two concepts that are particularly important for kids' healthy growth and development: confronting fear and playing pretend. Read more about these important child development concepts on our blog.
---
Madison Children's Museum connects children with their families, their communities,
and the world beyond through discovery learning and creative play.