MCM Roadshow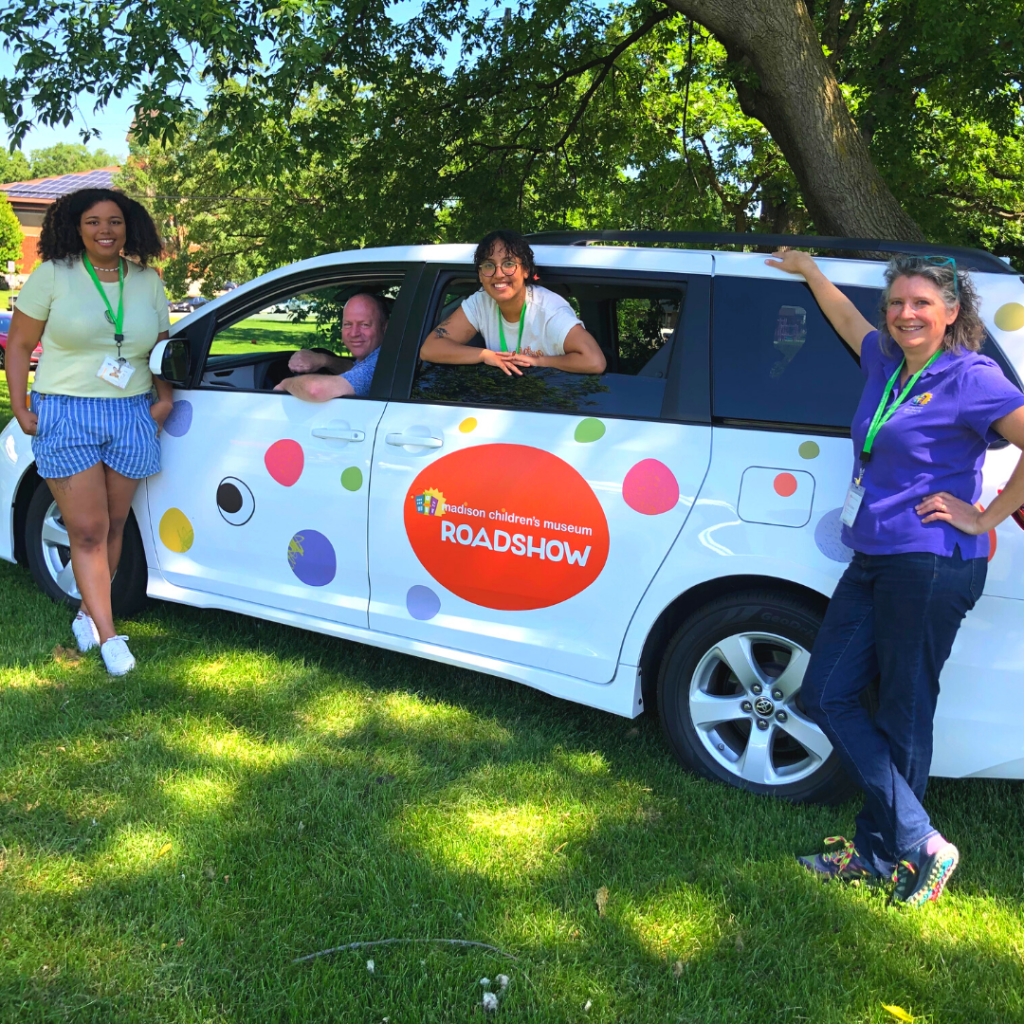 The Madison Children's Museum Roadshow brings mobile exhibits and maker activities to festivals and neighborhood events throughout our community. Create a miniature work of art to be added to a permanent mural installation at the museum and get inventive with creative fort and structure building activities utilizing unique artist-designed building materials.
Upcoming events:
September 2022
Roadshow events are open to the public unless otherwise noted.
Past Events:
June 2022
July 2022
August 2022

MCM Roadshow is generously sponsored by:
Wisconsin DOA Equitable Recovery Program
This project is being supported, in whole or in part, by federal award number SLFRP0135 awarded to Madison Children's Museum via the Wisconsin Department of Administration by the U.S. Department of the Treasury.
Madison Arts Commission, with additional funds from the Wisconsin Arts Board