Special Events
Something is happening every day at Madison Children's Museum!
We also have special events throughout the year. We look forward to seeing you here!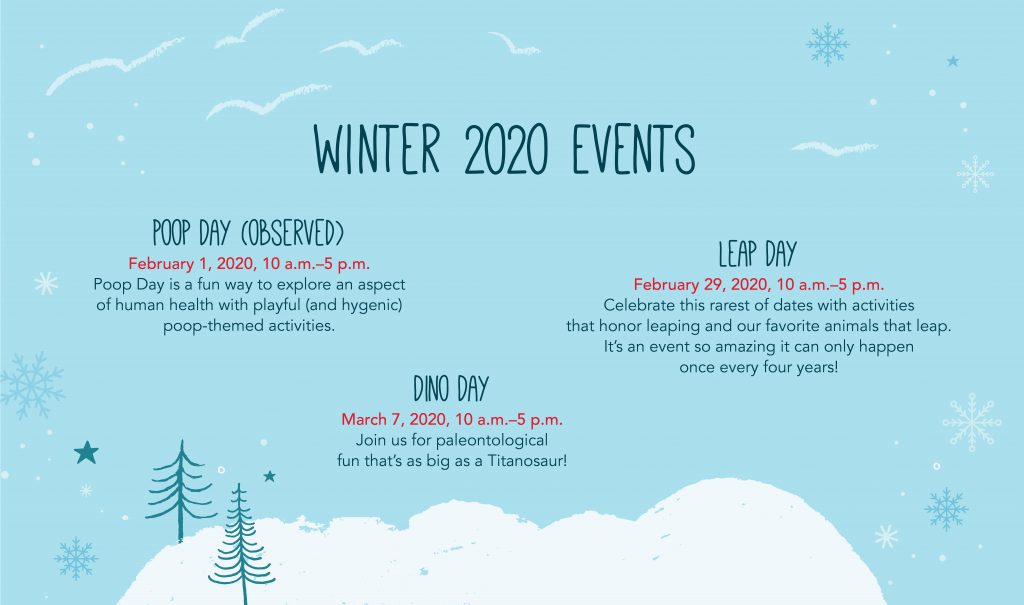 ---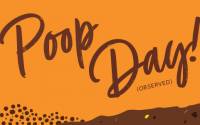 Saturday, February 1 @ 9:30 am - 4:30 pm
Madison Children's Museum holds our fourth annual celebration of National Poop Day (observed)!
History of National Poop Day at Madison Children's Museum:
During our 2016 Polling Place election, kids passed a referendum to celebrate National Poop day at the museum. National Poop Day is a holiday celebrated on the day when municipalities supposedly report the most, how-can-we-say-it-delicately, activity in their sewage systems — the day after the Super Bowl. Poop Day is a fun way to explore an aspect of human life that's important to our daily health, and which also claims an outsized share of attention in the world of small children.
Highlights (or, depending on one's perspective, lowlights) of the day will include:
Everybody Poops Wildernest Story Time
Enjoy a reading of the international bestseller Everyone Poops by Taro Gomi to kick off the day at 10 a.m.
Possible-opolis Investigation Stations
Uniform Poop Factory, 2–4 p.m.
Art Studio
Craft with elephant dung paper (while supplies last), 9:30 a.m.–4:30 p.m.
Craft a "Number Two" pencil with a poop emoji topper, 1 p.m.–3 p.m.
Rooftop Clubhouse
Examine animal scat under a microscope, 9:30 a.m.–4:30 p.m.
Cast models of animal scat, 10:30 a.m.–12 p.m.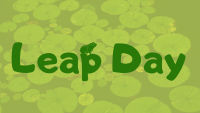 Saturday, February 29 @ 10:00 am - 5:00 pm
Join us for an event so amazing it can only happen once every four years!
We celebrate this rarest of dates with activities that honor leaping and our favorite animals that leap. Make origami frogs, launch mini-catapults, measure your jumping skills, and more!
More details coming soon.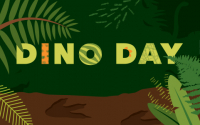 Saturday, March 7 @ 9:30 am - 4:30 pm
Dig into Dinos on our fifth annual Dino Day!
Join us for a day of paleontological fun! Our list of programs below are sure to satisfy your prehistoric curiosities!
Fossil Casting
Cast and create your very own take-home fossil! 10:30 a.m.–12:00 p.m. in the Rooftop Clubhouse
Dino Yoga
Take a trip back in time as we transform into a variety of dinosaurs, 10:30–11 a.m. in the Celebrations Room
Dinosaur Exploration Stations
There is always more to explore when it comes to elusive dinosaurs, 12-4:30 p.m. in in the Celebrations Room
DinoRamaRama
Create a shoebox dinosaur diorama, 1–3 p.m. in the Art Classroom
Dino Prints
Step into the footprint of a dinosaur! Can you fit? How many friends do you need to help you fill up the footprint? All day on the First Floor
Measure a Dino
Stretch out our spools to see how long a few favorite dinosaurs really were! All day in Possible-opolis
Activities for hatchlings 5 and under:
Dino Bath Time
Even dinosaurs need to get clean! Come scrub and dunk our dino chicks and reinforce how important bath time is for all warm-blooded critters. 10 a.m.–4 p.m. in the Wildernest
Meltosaurus
We'll practice fine motor skills while freeing dinosaurs trapped in ice!, 12–1 p.m. in the Wildernest