Tickets & Museum Admission
A trip to the Madison Children's Museum is a great family adventure. Our building is brimming with changing exhibits, daily events, and drop-in activities, so there's always something new to discover.
Tickets
| | |
| --- | --- |
| Museum Members | Free — Become a Member |
| Children under 1 | Free |
| Adults | $12 ($11 when purchased online) |
| Children | $12 ($11 when purchased online) |
| Seniors & Grandparents | $11 ($10 when purchased online) |
| Family Access Admission | $1 Available to families that qualify |
Walkup tickets are available at time of entry. Advance tickets guarantee entry, even at busy times.
For guests' safety, children must be accompanied by a chaperone age 16 or older.
Ticket refund & exchange policy
Pro tip: Visit in the afternoons when we're less busy!
As in previous years, we've found that there are far fewer visitors in the afternoons. If you're looking for a quieter time when you'll have more of the museum to yourself come at noon or later.
Ways to Save
Free Admission with Membership
Members receive unlimited admission all year round. Learn about all the benefits and levels of membership by visiting our membership page.
| Membership Type | Details | Required for Discount |
| --- | --- | --- |
| Dual, Family, Family Plus and Donor Levels | Unlimited admission for all individuals named on the membership. | Purchase a membership. |
| First-Time Parent | Unlimited admission for all individuals named on the membership. | Free for any parent of a first child/children. Apply online. |
| Family Access | Unlimited admission for all named individuals. | Purchase a family access membership, ($15+). Families must qualify. Check the list of qualifying programs here. |
| Childcare Provider Members | Unlimited admission on weekdays only for named adults and a group of children. | Purchase a childcare membership. Check the membership page for registration forms and details. |
Discount Programs
Save when buying public tickets online
Full-price, public tickets are now discounted by $1 per ticket when you buy via our website. Public tickets bought online are $11 for adults & children or $10 for grandparents/seniors, as opposed to $12 or $11 when purchased in person at our admissions desk. Receive your barcoded tickets via email and scan them at the admission desk to enter—it's cheaper and helps the admission line move faster. Use the green button above to purchase.
This discount applies strictly to full-price, general admission tickets purchased via our website. Discount does not apply to special events, parties, Adult Swim, or other types of admission. Member tickets are still free, whether in-person or online.
We're piloting this discount now through the spring of 2023 and may extend it if it proves successful.
Access Admission Discount
Individuals and families who qualify for access admission can visit for only $1 per person. This discount is available every day the museum is open, available to families that qualify for our Family Access Memberships. Check the list of qualifying programs below. If you qualify, ask for the Access Admission rate at the front desk, no proof necessary.

Planning to visit frequently? Consider getting an Access Membership instead, which includes admission for your family for a whole year. Family Access memberships are available for a minimum of $15, but we ask that families give as much as they are able. Families able to pay a little more will allow us to serve more in need.

Bulk/Group Advance Ticket Discount
Planning a trip to the museum as part of a family reunion, parents group, or other multi-family outing? Groups planning to purchase 12 or more tickets are eligible for our bulk ticket discount, reducing tickets to $10 for adults/children and $9 for seniors/grandparents.
You must contact our registrar in advance to receive this discount. Groups of 12-30 should contact us at least 48 hours before your visit. Groups of 31 or more may not be able to be accommodated on all dates, please contact our registrar at least 7 days in advance of your visit.
This discount cannot be combined with any other discount (including membership, $1 Access Admissions, ASTC/ACM, etc.)
Note: school groups, camps, scouts, and other child care organizations use our Field Trip program.
Teachers Discount
Early-childhood/preschool through 12th grade teachers receive free admission to MCM. Show proof of your educator status (such as a teacher ID, teacher email address, or staff page on a school website) at the front desk to receive one adult free admission per teacher present.
Blue Star Museum Discount
From Memorial Day through Labor Day active-duty military personnel and their families, including National Guard and Reserve, can enjoy free admission to MCM. 
Admission includes up to 6 people (active duty person, plus up to 5 family members) and must show proper military ID (DD Form 1173 ID card). The current military member need not be present, but the family member must show the military ID card.
Blue Star Museums is a collaboration among the National Endowment for the Arts, Blue Star Families, the Department of Defense and more than 2,000 museums across the U.S. See the full list of participating museums here.
This program does not include veterans, retirees, or civilians working for the military

Veterans Day Discount
On Veterans Day, we are pleased to offer all veterans and active-duty military personnel free admission to MCM all day. If the active-duty family member is currently deployed, the free admission can be enjoyed by another family member.
When Veterans Day falls on a day when the museum is closed, free admission will be available on the next open day.
Other Museum Association Discounts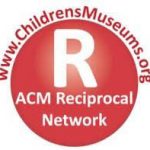 Association of Children's Museums (ACM) Reciprocal Network
Members of participating children's museums receive 50% off admission for up to 6 people. To receive this discount an adult must present a valid membership card with ACM logo and a photo ID. See the complete list of participating museums and guidelines.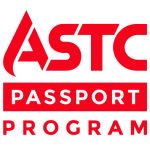 Association of Science and Technology (ASTC) Travel Passport
Members of participating museums located 90 miles* or more from the Children's Museum to receive reciprocal free admission for up to 6 people. To receive this discount an adult must present a valid membership card with ASTC logo cardholders photo ID. *Discovery World members are able to receive this ASTC reciprocal discount. See the complete list of participating museums and guidelines.
For more information about reciprocal benefit networks here is a helpful guide.
Madison Children's Museum members also receive ACM and ASTC reciprocal admission benefits at hundreds of museums around the country. Find out about all the benefits of an MCM membership here.
Ticket Exchanges & Refunds
Museum tickets are non-refundable. If you find you cannot come on the day you planned, you may rebook your tickets (members-only) or request an exchange (public tickets).
Exchange Member Tickets
Members may cancel their tickets via the button below. Please rebook your visit via the member ticket calendar.
Exchange Public Tickets
Public tickets may be exchanged once at no charge for a future available date. The request for an exchange must be made at least 24 hours in advance of your originally scheduled arrival time. Your patience is necessary and greatly appreciated; this exchange system is human-powered, not automated.