Tickets & Museum Admission
A trip to the Madison Children's Museum is a great family adventure. Our building is brimming with changing exhibits, daily events, and drop-in activities, so there's always something new to discover.
Please Note: Masks are required for all visitors ages 2 and up
The majority of our visitors are children who are not yet able to be vaccinated against COVID-19. We will continue to monitor conditions and consult public health guidance for places where children congregate and adjust our policies accordingly. Dane County Public Health currently requires masks for people ages two and older when in any enclosed space open to the public where other people are present.
Masks may only be removed in our dining area, which has been moved to the Celebrations room, or in outside play spaces like the Rooftop Ramble.
In addition to requiring masks, the museum continues with other COVID safety measures, including reduced capacity, enhanced cleaning and upgraded air circulation equipment.
---
Tickets Available at the Museum or Online
Tickets for the General Public
Want access to member tickets? Become a member of Madison Children's Museum.
Advance tickets are now optional
All visitors to Madison Children's Museum can purchase walk-up tickets for same-day play. Come right up to the admissions desk for your tickets to learn, explore, and have fun.
Walk-up admission is subject to capacity limits; advance reservations via online tickets are still available and will guarantee entry. As a COVID safety measure, we continue to limit in-museum capacity to about half of usual visitation. 
Masks are required for adults and children ages 2 and up.
On extremely busy days we may temporarily limit admission to those with advance tickets. Most days and times we anticipate that walk-up tickets will be available.
Pro tip: Advance tickets are a good idea for our most popular times: weekend mornings or during inclement weather. For a more spacious experience, visit in the afternoons and on weekdays. 
Advance tickets are good for a specific date and arrival timeslot
Advance tickets guarantee you entry to the museum at the time and date listed on your ticket, even if the museum is otherwise sold-out or closed to walk-up visitors.
The date is firm—your ticket is valid only on the stated date.
Your ticket will show an hour-long arrival timeslot. Try to arrive within that hour
Once you get in, you can play all day long until the museum closes at 4 pm. You may exit and re-enter with a handstamp.
Exchanging Advance Tickets
Please select your ticket time carefully. No refunds on museum tickets will be issued.

Member Ticket Exchange
Members may cancel their tickets via the form below. Please rebook your visit via the member calendar.

Public Ticket Exchange
Public tickets may be exchanged once at no charge for a future date and time chosen from currently available time slots. The request for an exchange must be made at least 24 hours in advance of your originally scheduled arrival time. Your patience is necessary and greatly appreciated; this exchange system is human-powered, not automated.
Pro tip: Visit in the afternoons when we're less busy!
As in previous years, we've found that there are far fewer visitors in the afternoons. If you're looking for a quieter time when you'll have more of the museum to yourself, reserve a ticket for noon or later.
---
Rates
Museum Members
Free
Children under 1
Free
Adults
$12
Children
$12
Seniors & Grandparents
$11
Family Access Admission
$1
* Available to families that qualify
* Check list of qualifying programs below

For guests' safety, children must be accompanied by a chaperone age 16 and older. If you are bringing more than 10 children, please look at our group visit information.
---
Ways to Save
Free Admission with Membership
Members receive unlimited admission all year round. Learn about all the benefits and levels of membership by visiting our membership page.
| Membership Type | Details | Required for Discount |
| --- | --- | --- |
| Dual, Family, Family Plus and Donor Levels | Unlimited admission for all individuals named on the membership. | Purchase a membership. |
| First-Time Parent | Unlimited admission for all individuals named on the membership. | Free for any parent of a first child/children. Apply online. |
| Family Access | Unlimited admission for all named individuals. | Purchase a family access membership, ($15+). Families must qualify. Check the list of qualifying programs here. |
| Childcare Provider Members | Unlimited admission on weekdays only for named adults and a group of children. | Purchase a childcare membership. Check the membership page for registration forms and details. |
Discount Programs
$1 Access Admission
Individuals and families who qualify for access admission can visit for $1 per person. This discount is available every day the museum is open, available to families that qualify for our Family Access Memberships. Check the list of qualifying programs below. If you qualify, ask for the Access Admission rate at the front desk, no proof necessary.

Planning to visit frequently? Consider getting an Access Membership instead, which includes admission for your family for a whole year. Family Access memberships are available for a minimum of $15, but we ask that families give as much as they are able. Families able to pay a little more will allow us to serve more in need.

Blue Star Museum admission for active-duty military
From Memorial Day through Labor Day active-duty military personnel and their families, including National Guard and Reserve, can enjoy free admission to MCM. Blue Star Museums is a collaboration among the National Endowment for the Arts, Blue Star Families, the Department of Defense and more than 2,000 museums across the U.S. See the full list of participating museums here.

Veterans Day Free Admission
On Veterans Day, we are pleased to offer all veterans and active-duty military personnel free admission to MCM all day. If the active-duty family member is currently deployed, the free admission can be enjoyed by another family member.
When Veterans Day falls on a day when the museum is closed, free admission will be available on the next open day.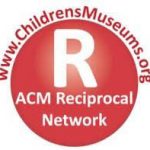 Association of Children's Museums (ACM) Reciprocal Network
Members of participating children's museums receive 50% off admission for up to 6 people. To receive this discount an adult must present a valid membership card with ACM logo and a photo ID.  See the complete list of participating museums and guidelines.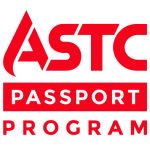 Association of Science and Technology (ASTC) Travel Passport
Members of participating museums located 90 miles* or more from the Children's Museum to receive reciprocal free admission for up to 6 people. To receive this discount an adult must present a valid membership card with ASTC logo cardholders photo ID. *Discovery World members are able to receive this ASTC reciprocal discount. See the complete list of participating museums and guidelines.
For more information about reciprocal benefit networks here is a helpful guide.
Madison Children's Museum members also receive ACM and ASTC reciprocal admission benefits at hundreds of museums around the country. Find out about all the benefits of an MCM membership here.
---
Gift Cards
Know someone who'd like to visit Madison Children's Museum? Gift certificates are sold year-round and make a great gift for birthdays, holidays, and more! Gift certificates are valid for admission, membership, camps, programs and more.
Order online or visit our front desk to purchase!