---
Starch your pointed hats, and get on your lab-coats: Madison Children's Museum explores the spooky side of science!
Join us for Beakers & Broomsticks, our Halloween theme day. Watch this space for the full list of Halloween and science-related activities.
Exploration Stations, Possible-opolis:

UW Society of Women Engineers, 10 a.m.-noon
Alpha Chi Sigma, UW Chemistry Professional Fraternity, 10 a.m.-noon
Madison Area Herpetological Society, 10 a.m.-noon
Adult Role Models in Science, 2-4 p.m.

Yogaventures: Halloween Story Yoga, 10-10:30 a.m.
Monster Spray, Rooftop Clubhouse, 10:30 a.m.-noon
Samhain in the Log Cabin, noon-2 p.m.
Haunted Collaborative Art, 1-3 p.m.
Mad Science, Log Cabin, 3-4 p.m.
As with all of our theme days, Beakers & Broomsticks is FREE for members and FREE with museum admission. No pre-registration is needed, activities will be open to all while supplies last.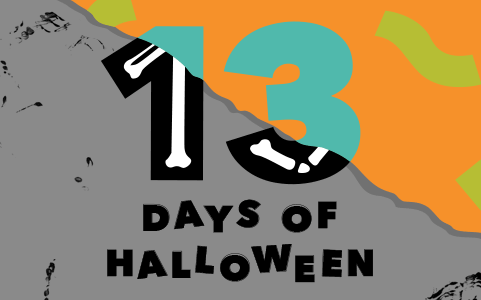 Beakers and Broomsticks is part of our 13 Days of Halloween events!
---