Museum Accessibility
We strive to make Madison Children's Museum a place for all ages to play and explore. Staff working the museum floors receive assistance training to help welcome guests with multiple different needs.
Please contact us or call (608) 256-6445 to inquire about accommodations or ways we can make your visit more enjoyable. While you are at the museum, please ask at the front desk if you require more information or assistance.
Physical Accessibility
Autism Spectrum Disorder (ASD) and/or Sensory Challenges
Nursing Parents/Caregivers with Infants
Dementia-Friendly
Service Animals

---
Physical Accessibility
Adult and child-sized wheelchairs are available for use by individuals with limited mobility. Please ask at the front desk.
Our front doors use automatic-open buttons.
All floors are accessible via elevator. Our Wildernest area has a wheelchair-accessible treehouse and bridge.
All bathrooms and water fountains are wheelchair accessible.
Accessible parking is available in metered stalls and area city lots.
---
Autism Spectrum Disorder (ASD) and/or Sensory Challenges
Fridays, 4:30-7 pm, free admission
February 23
July 28
October 27 (Sensory Friendly Halloween Party)
Madison Children's Museum is pleased to welcome children and families affected by Autism Spectrum Disorder (ASD) and/or sensory challenges to visit.
Family restrooms are available in the community concourse and in the Wildernest. Our bathrooms all have both paper towels and hand dryers. Cool-down spaces are available for those who need a break from stimulation; please ask at the front desk. Sensory tools, pictured below, are available for check-out at the front desk during both general admission hours.
Our most reliably quiet hours are 2-4 pm on weekdays, with the exception of school holiday breaks.
Member Mornings are another great time to visit for a calmer experience. Member mornings take place the first Saturday of each month from 8-9 am (families are welcome to stay beyond 9 am, when we open to the public). Attendance tends to be quiet and mostly concentrated in the Wildernest exhibit for ages 5 and under. If you are not currently MCM members, we invite you to register here for a free guest pass to attend any one of our 2022 member mornings. If you enjoy Member Morning and wish to make it a regular outing, we have annual family memberships available on a sliding scale starting at $15/year.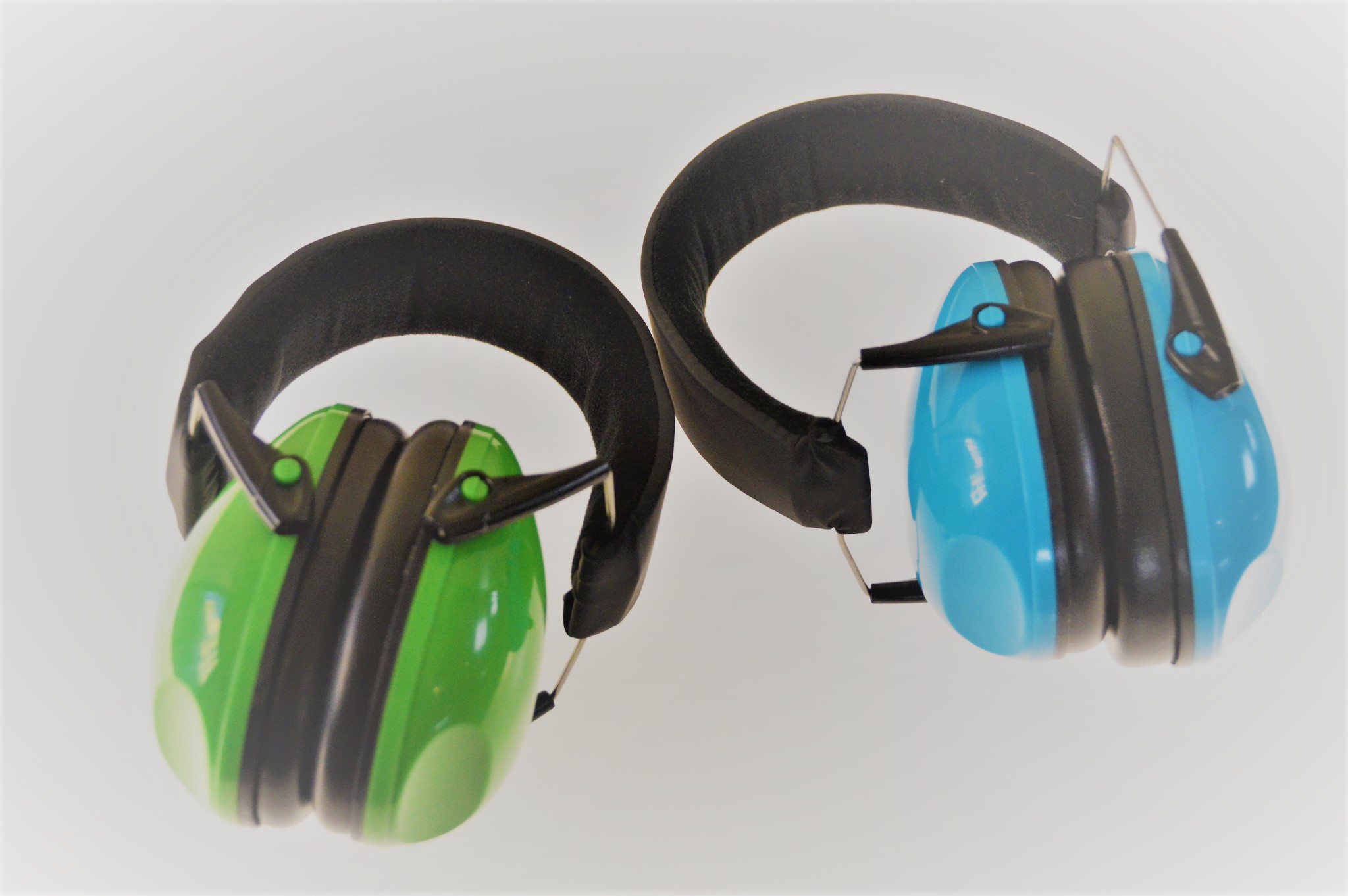 ---
Nursing Parents/Caregivers with Infants
Madison Children's Museum welcomes nursing and bottle-feeding families. Parents are welcome to nurse or bottle-feed babies anywhere in the public areas of the museum. If you would like a private spot to nurse or feed, please ask at the front desk for the use of one of our comfort rooms, or you can feel free to use the Cozy Cottage in the Wildernest. For parents feeding purees or solid food to older babies, we ask that you use our cafe tables.
Baby changing tables are available in all restrooms. In multiple-toilet restrooms, the baby-changing station is located within the largest stall. If you run into a diaper emergency, please ask at the front desk.
The whole museum is stroller accessible and you may also park strollers in the coat/lockers area.
---
Dementia-Friendly
Madison Children's Museum welcomes families with adults affected by dementia. We are a Dementia Friendly certified organization.
---
Service Animals
As an accessible and inclusive organization, Madison Children's Museum welcomes visitors with service animals. Following the guidelines of the Americans with Disabilities Act and Wisconsin State Law, a service animal is defined as any animal that is individually trained to do work or perform tasks for the benefit of a person with a disability.
All service animals (and therapy animals, as allowed) brought into the museum must be licensed, vaccinated, and under their handler's control for the entirety of the visit. While we invite every visitor to enjoy all of our exhibit spaces, animals may be prohibited from certain areas of the museum for the health and safety of all visitors and animals. These exhibit areas include, but are not limited to , the rooftop, Hodge Podge Mahal climber, and the Gerbil Wheel.
With regard to emotional support or therapy animals that do not qualify under the ADA and Wisconsin State definitions of service animals, the museum reserves the right to deny access to those animals if they pose any threat to public health or safety, and/or ask that the animal be leashed or contained during their visit.
Those planning a visit who have questions about a specific situation should call ahead at (608) 256-6445.