First-Time Parent Membership Program
Free membership for new Wisconsin parents and their child, from birth to 18 months old!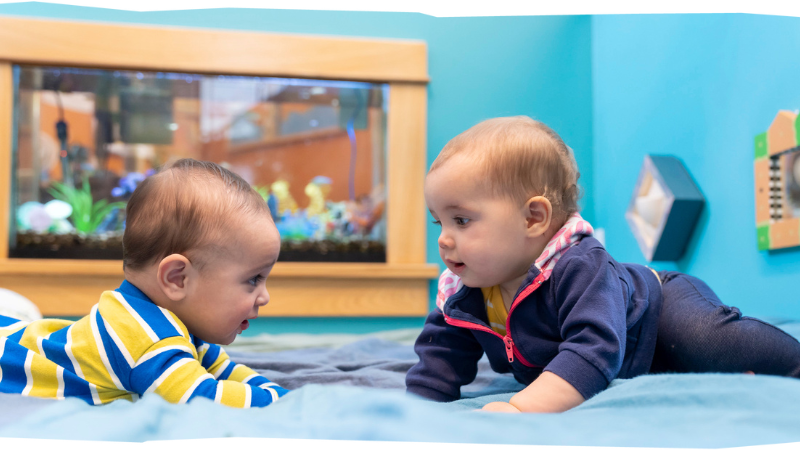 We know you want the best for your child — we want to give it to you free. Madison Children's Museum provides the kind of open-ended play and exploration that is essential to develop young bodies and minds. So that every child and parent in our community has access to these resources, we offer first-time parents and caregivers free membership until your child is 18 months old.
FTP Membership Policies
FTP Membership is FREE!
Limited to Wisconsin resident, first-time parents with a child under 18 months
Membership for 2 adults and infant(s). Adults can be parents, guardians, caregivers, friends, or family members
All members must be named on the membership; limited to 2 adults
Membership starts the day the family signs up and ends the month the child turns 18 months old
FTP Membership Benefits
Unlimited admission to the museum for each named individual.
Digital membership card for easy access.
Member Mornings: Early morning playtime on the first open Saturday of each month from 8 to 9 a.m. Other member-only times are also scheduled throughout the year. Watch our newsletter for updates.
Infant-appropriate programs – Mess Monsters, Pom-pom party, and more! Check out all of our great early learning programs on the calendar.
Invitations to free member parties, including our annual PJ Party!
10% discount on all museum purchases, including birthday parties, Adult Swim, and gift shop items.
First-Time Parent Membership FAQ's
Hear from First-Time Parent families
Why do babies belong at Madison Children's Museum?
Our space is sensory-rich and fosters a child's natural curiosity and wonder, providing opportunities for infants and toddlers to observe, explore, and problem-solve. Babies and toddlers need diverse, stimulating environments to help them build the complex neural frameworks that will support later learning and development. Each visit to the museum is a new experience with new discoveries as your child grows week to week.
Additionally, the early months of a child's life can be an intense and isolating time for new parents and caregivers. The museum provides a welcoming destination, opportunities to meet and see other parents and caregivers, and access to staff with expert experience in childcare and child development.
The museum's First-Time Parent (FTP) membership program is designed to welcome babies and their caregivers and provide support during these critical early development periods.
Tip: Don't be a stranger! Our knowledgeable staff are eager to welcome you into our space and build relationships with your family and your child as they grow. Please feel free to say 'hello' to us so your children can practice social interactions, ask for assistance during your visit, and use us as a resource for ideas on how you can enrich your child's play both at the museum and at home.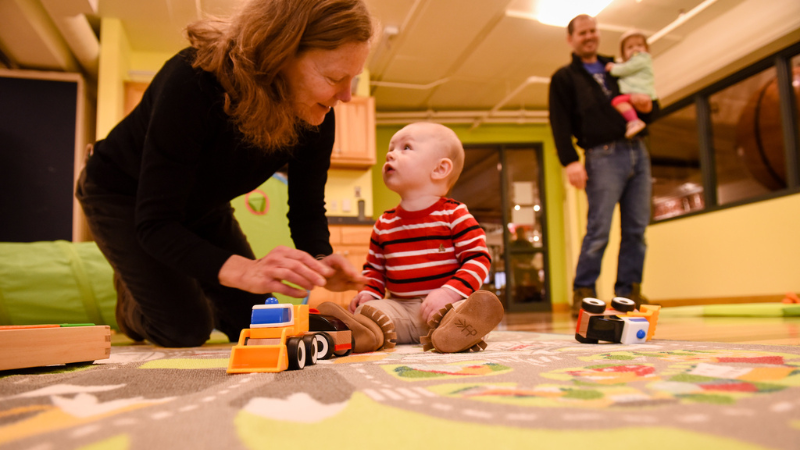 How To Apply
There are many ways to sign up for first-time parent membership:
Apply online using our web enrollment form.
Bring your application (download and print from the link below) to the museum's front desk
Mail your application (download and print from the link below) to Madison Children's Museum c/o Membership, 100 N. Hamilton St., Madison WI 53703
Call our membership manager (608) 354-0550
For more information, please contact the membership manager via email or call (608) 354-0550.
To get updates on this program and more, sign up for our email list.
---
The First-Time Parent Membership program is sponsored by: