Give to Madison Children's Museum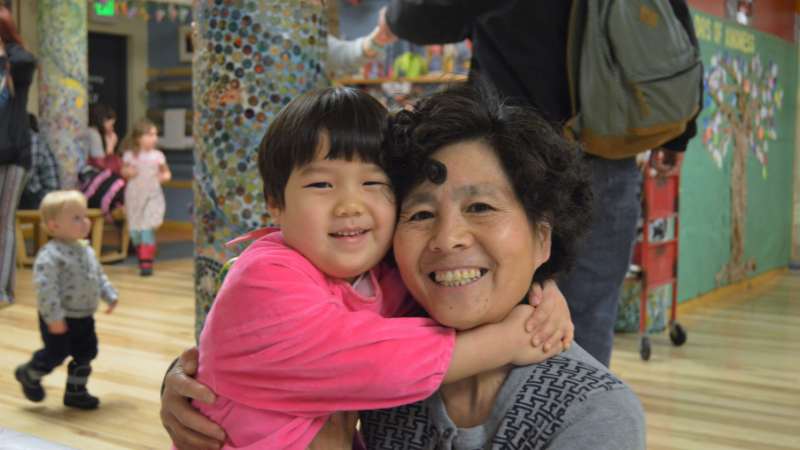 "Whether we're giving or receiving help, each one of us has something valuable to bring to this world. That's one of the things that connects us as neighbors—in our own way, each one of us is a giver and a receiver."
—Mr. Fred Rogers
For kids, Madison Children's Museum is their neighborhood. Kids connect through play. They build bridges across communities. Here, the neighborhood gets bigger and more inclusive. You are an important part of this neighborhood, too! Your gift ensures that the museum continues to be an accessible and affordable place for all children to connect, dream, and grow.
You can also give by mail. Fill out this form and mail to Madison Children's Museum 100 N. Hamilton St Madison, WI 53703. Please make checks payable to Madison Children's Museum Foundation, Inc.*
How has Madison Children's Museum touched your life? Share Your Museum Story.
---
Gifts are Essential
Your gift helps the museum achieve its vision to be a welcoming, imaginative, joyful learning environment that supports families in nurturing children's creativity and curiosity. We foster the healthy development of all children so that they will fulfill their potential and become engaged community members and global citizens. Find out more about the museum mission, vision, and values here.
See our Annual Report for more information.
---
Additional ways to give…
Every gift makes a difference
Employer matching gifts. Many employers will match your gift to the museum. Ask your business for more details.
Give through United Way. Use our designation number: 1171.
---
*Madison Children's Museum is a not-for-profit, 501(c)(3) organization. Your gift is tax-deductible to the fullest extent of the law. Please consult your tax adviser for more details. All contributions to Madison Children's Museum Foundation, Inc. pass through to the benefit of Madison Children's Museum.