Green Initiatives
With a focus on children and the future, Madison Children's Museum is committed to being green!
We strive to be a balanced, sustainable organization, from electronic communications and break room composting that goes directly to our rooftop garden, to recycled building materials and "upcycled" art projects in the Art Studio.
LEED Gold Certified
We are proud to announce that in 2014, Madison Children's Museum was  awarded LEED Gold certification for an existing building. LEED, or Leadership in Energy & Environmental Design, is a green building certification program that recognizes best-in-class building strategies and practices.
As the only museum in Wisconsin to earn this honor, this award recognizes our leadership in promoting sustainable design and practices–especially in the field of children's museums.
To learn more about LEED or the certification process, read here.
Green Guide
For a more detailed description of our green efforts, read our Green Guide, or view our Green Museum Scavenger Hunt.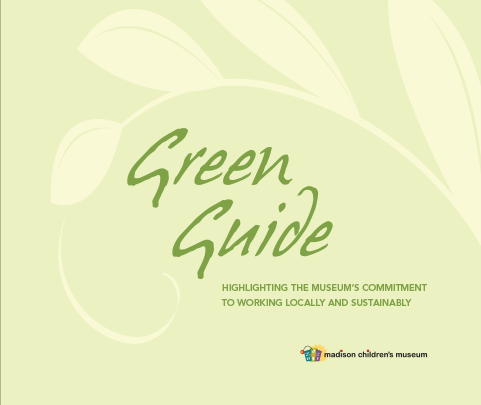 ---
GreenExhibits.org
To better coordinate green practices in museums nationwide, we've launched GreenExhibits.org as a resource for designing and building spaces that support a healthier future for kids and the environment.