---
Join us for a Halloween party for our youngest visitors!
Come to Madison Children's Museum for Halloween-themed fun just for little ones birth to 3 years old. Visit our photo booth and enjoy infant and toddler Halloween-themed (non-messy) activities.
All activities are included in the cost of general admission (free for members, $9 for non-member adults and children ages 1+, see our registration pages for information on discounts or to buy admission tickets.)
For this morning's special event we will open 30 minutes early, at 9 a.m.
Special notes for Baby's First Halloween:
Please leave your stroller at home or in the car if possible. Due to the large number of (adorable!) babies who visit during this event we always run out of stroller parking. Help us preserve stroller space for those families who need it most (such as families with multiples babies or caregivers with disabilities). We have bins and lockers to help store your belongings while you are here. As always, babywearing is encouraged.
To help us expedite check-in buy your tickets online ahead of time. Our online tickets never expire so if your little one has an epic blow out just as you're leaving the house (or any of the other many surprises babies can deliver) you can always try again another day. Museum members, you don't need to buy tickets, but please have your membership card or ID ready so we can check you in quickly.
The museum will open EARLY at 9 a.m. for this day only. We know that babies are early risers, so for this one event, we're changing our schedule. Baby's First Halloween activities will continue until noon. You are welcome to arrive at any time and stay until the museum closes as usual at 5 p.m.
Activity Schedule:
Photo Booth, 2nd Floor in Coops to Cathedrals, Take your own pictures or give your camera to one of our volunteers to snap a photo of you and your child together in front of our hand-painted Halloween backdrop
Ghost Footprint Craft, 2nd Floor in the Art Classroom, Pop off your baby's socks to make an adorable tiny ghost keepsake craft
Non-Messy Tummy Time Painting, 2nd Floor in the Celebrations Room, Let your child have all the fun of "painting" without the mess for you
Building and Crawler Exploration, 2nd Floor in the Celebrations Room, What do babies and cats have in common? They love to play in boxes! Come enjoy our boxes and other structures that help them work out motor and spatial skills
Playdough Party, 2nd Floor in the Pie in the Sky Diner, It's squishy and fun and if you pop a bit of it in your mouth before someone notices it isn't going to hurt you; it's playdough! Come roll out a pie with your toddler or just let them enjoy mashing it between their fingers
Sensory Boxes and Waterbeads, Rooftop Clubhouse, Let you baby learn with their hands with fun, safe items to explore
Trick-or-Treat Practice, Wildernest, give your toddler a chance to practice saying "Trick or treat!" in anticipation of the evening ahead. All treats given will be non-food.
Need costume ideas? Check out our Facebook Galleries from previous years (2017) (2014) (2011).
Free Membership for New Parents:
Sign up for our free First-Time Parent Membership if you're a first-time parent with a child under 18 months old! The First-Time Parent Membership program is presented by:
---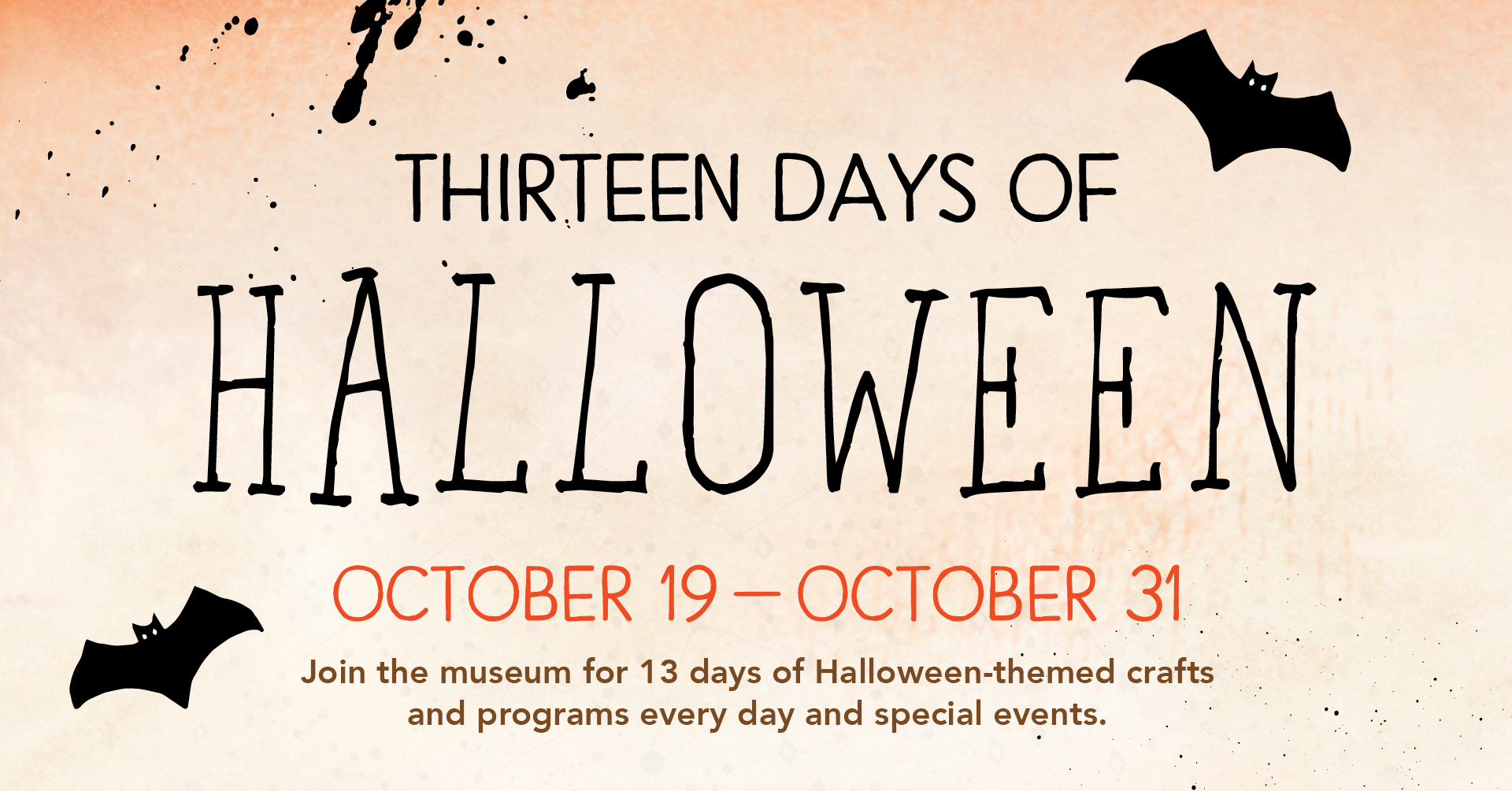 Baby's First Halloween is part of our 13 Days of Halloween events!
---