Little John's Lunchbox
MCM's self-serve, "pay what you can" cafe
In partnership with Little John's Kitchens, Madison Children's Museum offers an in-house cafe with a sustainable, community-focused twist.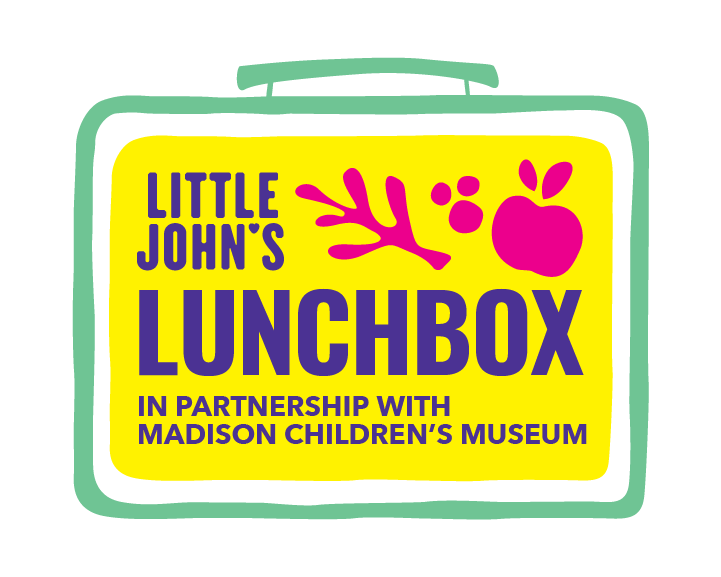 How it works
Choose from one of six entree choices stored in a self-serve cooler. Choices run from macaroni & cheese to veggies & dip to a sandwich wrap. Juices, snacks, and desserts are also available.
Warm up your meals (if needed). Instructions for microwave times are included on the meal label. (Please be cautious when opening the meals as food can be hot. You may need to let it rest for a minute before it's cool enough for kids.)
Pay for your meal using the payment tablet or the cash box. There are intentionally no prices marked. It's ok to pay nothing, a little, or a lot.
Eat and enjoy!
Clear your own table, disposing of waste in the marked cans. Wipe down your table and clean up any spills on the chairs or floor.
What is "pay what you can?"
"Pay what you can" is exactly what it sounds like. There are no prices—not even suggested prices—on any of the food. When you check out, please pay what you can afford. It's ok to pay nothing, a little, or a lot.
The pay stations accept credit cards, debit cards, and Apple Pay. There is also a box for cash payments.
If you can pay a little more, please do so. It helps sustain the cafe overall. If you can't pay much, please eat. Everyone, and particularly every child, deserves delicious food to help them grow, play, and learn. Again, it's ok to pay nothing, a little, or a lot.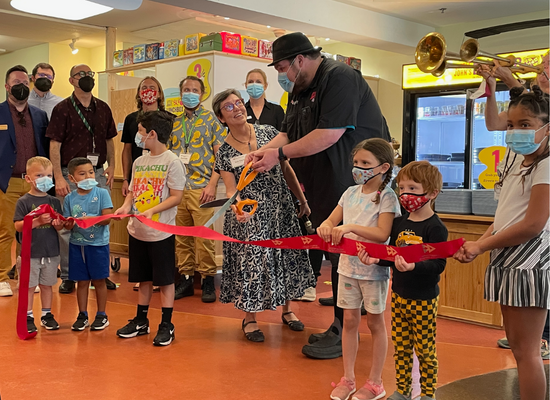 About the food
Meals are made by Little John's Kitchens using fresh ingredients donated by grocery stores and farms. These high-quality ingredients—often as good or better than what is used at restaurants—would have otherwise gone to waste because they were not attractive enough to be sold in markets. The food is high quality and delicious—because everyone in our community (including kids) deserves chef-made food. Little John's is developing a program to train veterans and find them long-term employment in the culinary industry, so some of the food is made by veterans.
Allergens, such as soy or gluten, are listed on the package label.
Almost everything from a meal is collected for composting—food, some of the packaging, and utensils included. Much of the rest is collected for recycling. Everything about the operation is a model of sustainability. For visitors, kids especially, it's also an education in compassion and community.
About the cafe space
Little John's Lunchbox was built to serve families, especially MCM visitors, but no one wanting a meal will be turned away. If eating in the museum, you're also welcome to bring your own food.
Everyone using the cafe contributes to helping keep the space welcoming and accessible for all. Please only use the tables and chairs while eating so that other families can also have a seat and eat. Please bus your own tray, wipe down your table with the supplies provided, and clean up any spills.
Guests not visiting the rest of the museum that day are welcome to purchase food from the cafe and to eat there, as long as there is space available for families with children.
---
Support Little John's Lunchbox
Because it's ok to pay nothing, a little, or a lot in the cafe, Madison Children's Museum relies upon the generosity of community members, companies, and foundations to support this program. Your gift helps ensure that we can keep Little John's Lunchbox open, accessible, and stocked with healthy, nutritious meals available to everyone.
Major support is provided by
Jane & David Villa 
Additional support is provided by