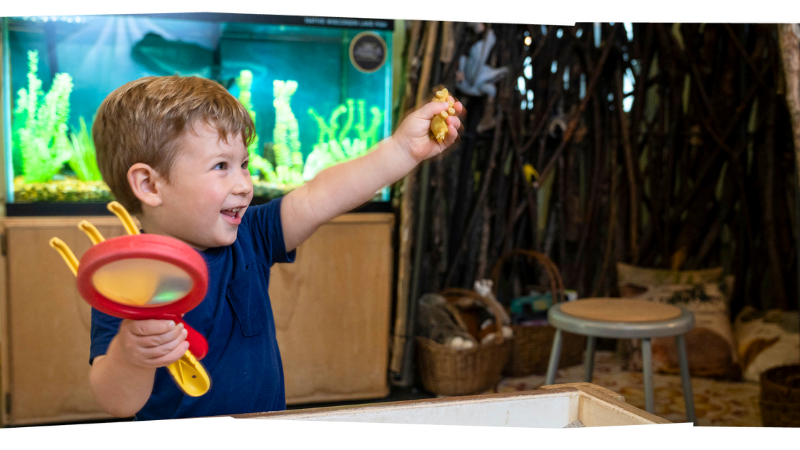 Gift Cards & Gift Tickets
Gift cards or gift tickets make it easy to share the fun of Madison Children's Museum with friends and family — for a special occasion, or just because! See which is right for your situation:
---
Gift Cards
Museum gift cards can be used for general admission tickets, special programs or events, year-long memberships, treats from the gift shop, and more.
Gift cards are a great option for when you want to give a membership but you don't have all of the recipient family's registration information, or if you want to buy the present well in advance but you don't want the membership clock to start ticking until you give the gift.
Gift cards are physical cards that will be sent to you by mail. They must be used in person at the museum's admissions desk.
Gift cards are not currently usable for purchases online. Gift cards do not expire.
Gift Tickets
Gift tickets allow for a single visit any time the museum is open for regular general admission. There's no need to book ahead—just show up at the admissions desk and present your tickets for scanning.
Gift tickets are an easy, flexible option for gifting the experience of MCM. Since they're delivered right away via email, they're convenient and great in a pinch!
Gift tickets are delivered immediately to the purchaser via email.
Gift tickets are valid for a full year from date of purchase. Gift tickets are not valid for special events; they are for regular general admission.