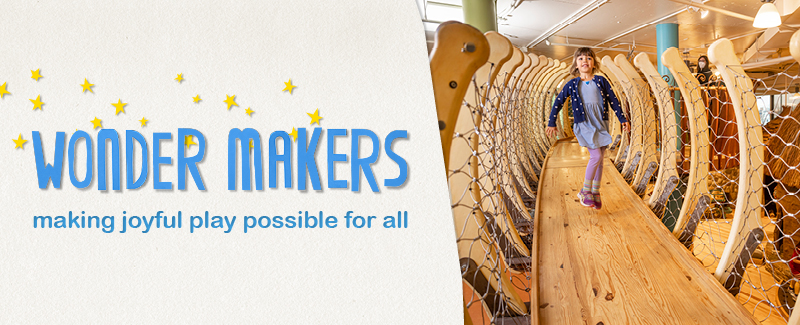 You can make developmentally critical play available to all children by becoming a Wonder Maker. Joining Wonder Makers at Madison Children's Museum gives you the chance to connect with an elite group of other museum supporters who know that play is fun and fundamental for children's growth and enjoyment of life.
Wonder-ful Cause
Madison Children's Museum serves our community by providing a place for all children to explore, develop their intellects, and connect with their families, their communities, and the world beyond. The developmental benefits of play are critical to every child's growth. We strongly believe that every child should have access to these resources and so we price our admission rates for everyone far below the actual cost-per-person to fund the museum. We further reduce admission rates and offer a variety of other programs to reduce barriers through our Access for Everyone programs. All of this is only possible due to the generous financial support of our community, and Wonder Makers play a critical part of that process!
Wonder-ous Benefits
Museum Membership
Wonder Makers will automatically receive a museum membership*. Basic benefits of the Wonder Maker membership mirror the benefits available to at the Family Plus level. Each Wonder Maker level corresponds with the following membership type: $350 includes a 6-person membership; $500 includes an 8-person membership; $1,000 or more includes a 10-person membership. Contact us if you wish to decline your Wonder Maker Membership.
Learn about other exclusive benefits available to Wonder Makers.