Museum News – September 2018
New Museum Schedule

The museum will be closed for our annual fall maintenance weeks from Monday, September 3 through Friday, September 14. We use that time to do deep cleaning, make changes to exhibits, and prepare new and exciting events and activities for the fall.
When we reopen, we will begin our school-year schedule. The museum will be open 9:30 a.m.–5 p.m., Tuesday–Sunday. We will be closed EVERY Monday, with the exception of some special events and holidays. Visit our website for the most up-to-date information on our hours.
---

Saturday, September 29, 10 a.m.–4 p.m.
Our Fall Harvest Festival celebrates the bounty of vegetables, flowers, and food brought to us from our gardens and farms.

Kids will create art, dance, meet new animal friends, and do a variety of activities throughout the day related to the fall harvest and harvest traditions. Museum theme days like Fall Harvest Festival are free for members and free with general museum admission. All activities are drop-in, while supplies last. Read the full list of programs and activities.

Friday, September 28, 6–10 p.m.
Adult Swim is our evening series of fun, themed evenings for grown-ups 21+. From prehistory to perihelion, T-Rex to OSIRIS-REx, we're celebrating everything there is to love about space, dinosaurs, and the asteroids that unite them. Featuring crafts, games, live music by Gentle Brontosaurus, and drinks and munchies from The Roman Candle.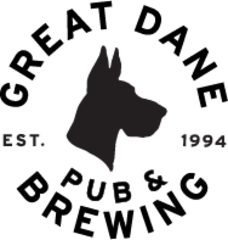 Computer Programming for Kids!
Sundays, 3–4:30 p.m.,
September 23–November 18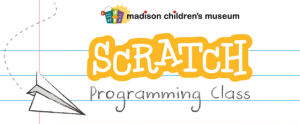 Exercise your creativity and have fun learning computer programming! Suggested for children ages 9–13; parents may accompany their child to the class or stay in the building to visit exhibits with a younger sibling.
---
Other Featured Programs
Wednesday, September 19, 5–8 p.m.
The museum will be free and open to all from 5 to 8 p.m. Due to our maintenance weeks, this Free Family Night will be on the third Wednesday of the month, not the first Wednesday, as is usual. We look forward to seeing you!

Monday, September 24, 5–7 p.m.
Sensory-friendly hours are part of  Madison Children's Museum's initiative to support and welcome families affected by Autism Spectrum Disorder and/or sensory processing challenges. Walk-ins are welcome, but pre-registered attendees will be able to take advantage of express check-in! Sensory Friendly Museum Times will be held as scheduled on Mondays in September, October, and November 2018, even though the the museum is not generally open during the day on Mondays. Learn more.
---
Museum News

September 14, 7–11 p.m. at The Madison Concourse Hotel
Tickets are now on sale for Wonder Ball, this year with a Venetian Masquerade theme! 
Wonder Ball is Madison's most playful gala. This whimsical, black-tie costume ball invites you into a marvel-filled world for grown-ups, with proceeds benefiting Madison Children's Museum. Learn more and buy tickets. 

Mark Your Calendars: October 19-31
We have so much fun with Halloween activities here at the museum, we couldn't fit them all into one day, or even one week! Instead, we're celebrating with 13 days of kid-friendly Halloween activities and special events, including our Member Monster Mash on Oct. 19, our Beakers & Broomsticks theme day on Oct 27, Sensory Friendly Halloween on Oct. 29, and ending with Baby's 1st Halloween in the morning and Downtown Family Trick-or-Treating in the afternoon on Oct. 31. Look for more details in the October edition of this newsletter!
---
New on Our Blog
Building a Structure for Unstructured Play – Exhibit Design at Madison Children's Museum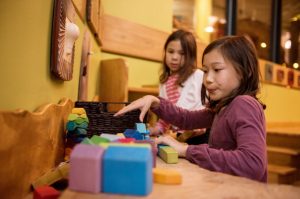 Experts 
agree,
 children get an extraordinary number of benefits from unstructured play—playtime that they define, rather than letting a coach, teacher, game designer, or product marketer tell them how to do it. Play promotes creativity, builds motor skills, and helps kids work through their fears and stress. There is a strong correlation between unstructured play and executive function skills.
---
Changes to Admission and Membership Rates

This September, we're increasing our admission and membership rates as of September 4. (Remember, we're closed for maintenance weeks from Labor Day through September 14).  General admission will be $9 for adults and children and $8 for seniors (an increase of $1.05 each).  
Membership rates will increase by $10 per level—with the exception of Access Memberships, which will increase by $5—from $10 to $15 for a family.
---
September Programs
Tuesdays
Wednesdays
Thursdays
Fridays
Saturdays
Sundays
---
Madison Children's Museum connects children with their families, their communities,
and the world beyond through discovery learning and creative play.