Sensory-Friendly Halloween & Vaccination Clinic
Friday, October 27
@
4:30 pm
–
7:00 pm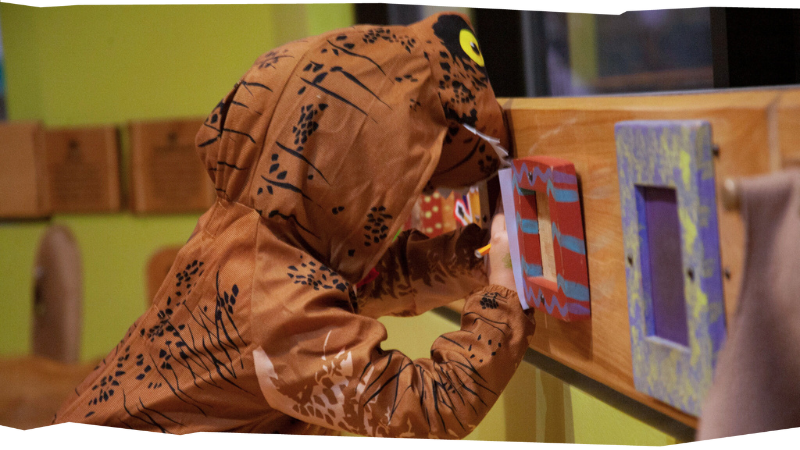 Madison Children's Museum welcomes children and families affected by Autism Spectrum Disorder (ASD) and/or sensory challenges to experience the museum during Sensory-Friendly Hours. This program aims to bring families together to learn through play in an environment that supports the unique needs of children with ASD and/or sensory challenges.
During this event, SSM Health will provide a free vaccine clinic for ages 5 and up, with medical providers who specialize in administering vaccines to children with sensory processing challenges and fear of needles. This vaccine clinic is NOT just for individuals with extra sensory needs. Each person who wants to receive a vaccine registers individually for a ten-minute session (vaccinators can take families as a group at the museum, but they must register separately). The clinic will accept all types of health insurance, and will provide vaccines free of charge to those without insurance. Please click the registration link below for details on available vaccines.
A variety of food and beverages, including entrees and snacks, will be available at Little John's Lunchbox, our pay what you can cafe. Visitors may also bring their own food.
Sensory-Friendly Halloween and the vaccine clinic are free for everyone, but pre-registration is requested. This event is presented in collaboration with the Autism Society of South Central Wisconsin.
UPDATE (10/18): Contrary to prior information, it appears that the vaccine clinic will not be able to provide Covid vaccines/boosters, due to complications around availability of the Covid booster shot for children and withdrawal federal funding for Covid vaccines. However, the clinic will offer nearly every other standard childhood vaccine, and flu shots will be available for adults. Click the "register" button for fuller information.
Related Events