Museum News – March 2020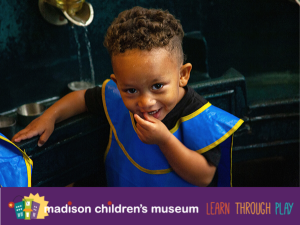 You helped us win!
Madison Children's Museum is officially one of the 10 Best Children's Museums in the country according to USA Today's 10Best 2020 Reader's Choice award. We managed to beat out several highly ranked museums in much larger cities to make the cut. 
Closer to home, you also helped us win Hulafrog Madison's 2020 Most Loved Place to Go award! We're so grateful for all the votes and love that our supporters mustered to help us win these two awards. Thank you!
---
Special Events
Leap Day
Tomorrow! February 29, 10 a.m.–5 p.m.
We celebrate this rarest of dates with activities that honor leaping and our favorite animals that leap. Make origami frogs, launch mini-catapults, measure your jumping skills, and more! Learn more on our website…
Dino Days
Saturday & Saturday, March 7&8, 9:30 a.m.–4:30 p.m.
Join us for a weekend of paleontological fun! Our dinosaur themed activities will thrill your young dinosaur fans. This is our fifth annual celebration, and due to the megafauna-sized popularity of Dino Day, we're stretching it into the whole weekend!  Sunday will be Dino Day: the Evolution (slightly smaller, and with more feathers).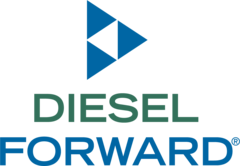 Dino Days are generously presented by Diesel Forward.
March 21–April 5, including Mondays!
Unstructured time to build structures
Think outside of, on-top of, through, and around the box with special programs and exhibits for school-age kids, with creative applications of Science, Technology, Engineering, Art, and Math. As a special treat, we're bringing back a blast from the past, the City Table will be set up in our Celebrations Room from March 24–April 4!
Learn more about spring break activities…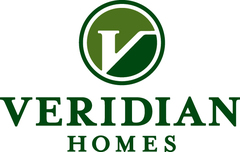 Spring Break is generously sponsored by Veridian Homes.

Adult Swim: Science Fair
Friday, March 27, 6–10 p.m.
Stand back, adult swim is trying SCIENCE! Test your hypotheses with hands-on experiments, get your craft on with STEM-themed projects, and learn how current scientific research can inform and support causes you care about. This event is presented in partnership with UW Catalysts for Science Policy. See more activities and get tickets…
---
Extra Hours
Wednesday, March 4, 5–8 p.m.
On the first open Wednesday night of each month, we invite our entire community to enjoy the museum for free. Free Family Night is an Access for Everyone program. Learn more about Free Family Nights.
Wednesday, March 11, 5–8 p.m.
Join us for visiting hours just for children and families affected by Autism Spectrum Disorder (ASD) and/or sensory challenges. Pre-registration is not required, but pre-registered families will be able to take advantage of express check-in. Walk-ins are welcome. Sensory Friendly Nights are free to all attendees. Register and learn more…
---
Exhibits Spotlight

Coming in Early March: Scratch That!
The newest addition to our Wow! Gallery (in the window that used to host a water exhibit, near the front door) is Scratch That!, a whimsical kinetic sculpture installation that plays with all things that make you itch and scratch. This display features the amazing wooden scratching machines of Midwest artist Matt Thompson. If you're outside and walking up Hamilton Street, look for the Flea Circus, located under the exhibit and visible only from the sidewalk. Scratch That! is a temporary installation that will go up in early March and remain until June, so be sure to stop in for a scratch.
---
Meet the Museum Staff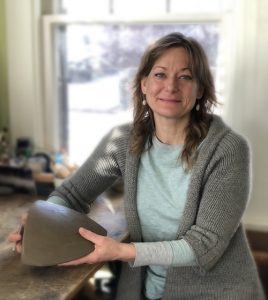 Nadia Niggli, Exhibit and Graphic Designer
Nadia traveled a long way to get where she is now. She was born in Switzerland, but moved to Chicago and then New York as a child. A lifelong artist, she studied architecture and design at Yale and then became a violin maker for twelve years. When the museum moved to its current location in 2010 we hired Nadia to design and build three exhibits. These were so successful that we brought her on full time in 2011. Nadia now creates the playful, inspiring environments that your kids love. 
Nadia's creativity, attention to detail, and expertise is evident in all of our exhibits, but when pressed, her favorite is Zip, Zap, Zoom, which transforms one of our stairwells, encouraging visitors to take the stairs. A climber and a series of visual and audio puns make this the most creative stairwell in Madison. She tells us that the best part of working at the museum is the super creative, quirky band of characters working here. "Everyone has so much going on and is eager to share their enthusiasm for life with kids!"
---
Become a Museum Member!
Madison Children's Museum membership offers more than just a year of unlimited admission; it's your family's invitation to exclusive events, exciting classes, discounts, and more. And you can take your membership on the road, where you'll get free or half-priced admission to hundreds of museums and science centers. Learn about these and other benefits and pick your membership level online.
Discounted Memberships
Madison Children's Museum connects children with their families, their communities,
and the world beyond through discovery learning and creative play.