American Girl benefit raises more than $1 million for local funds
NBC15

BY JULIE MARTIN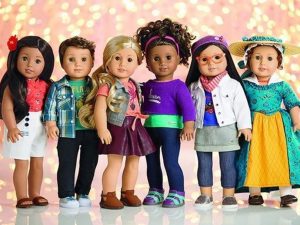 The 2018 American Girl benefit sale raised more than $1.1 million; these funds will be shared equally to the Madison Children's museum and charities throughout Dane County.
The sale, held July 21 and 22 exceeded last year's sales total by more than $100,000.
Funds from the sale are shared equally to support the exhibits and programs of Madison Children's Museum and provide grants for charitable organizations serving children throughout Dane County via American Girl's Fund for Children.
Over the past 31 years, Madison Children's Museum has restored and resold overstock and returned merchandised donated by America Girl/Mattel.
The benefit serves as the Children's Museum's largest fundraiser and has raised a total of $24 million.