Member Party: Superhero Shindig
Friday, August 26 @ 5:00 pm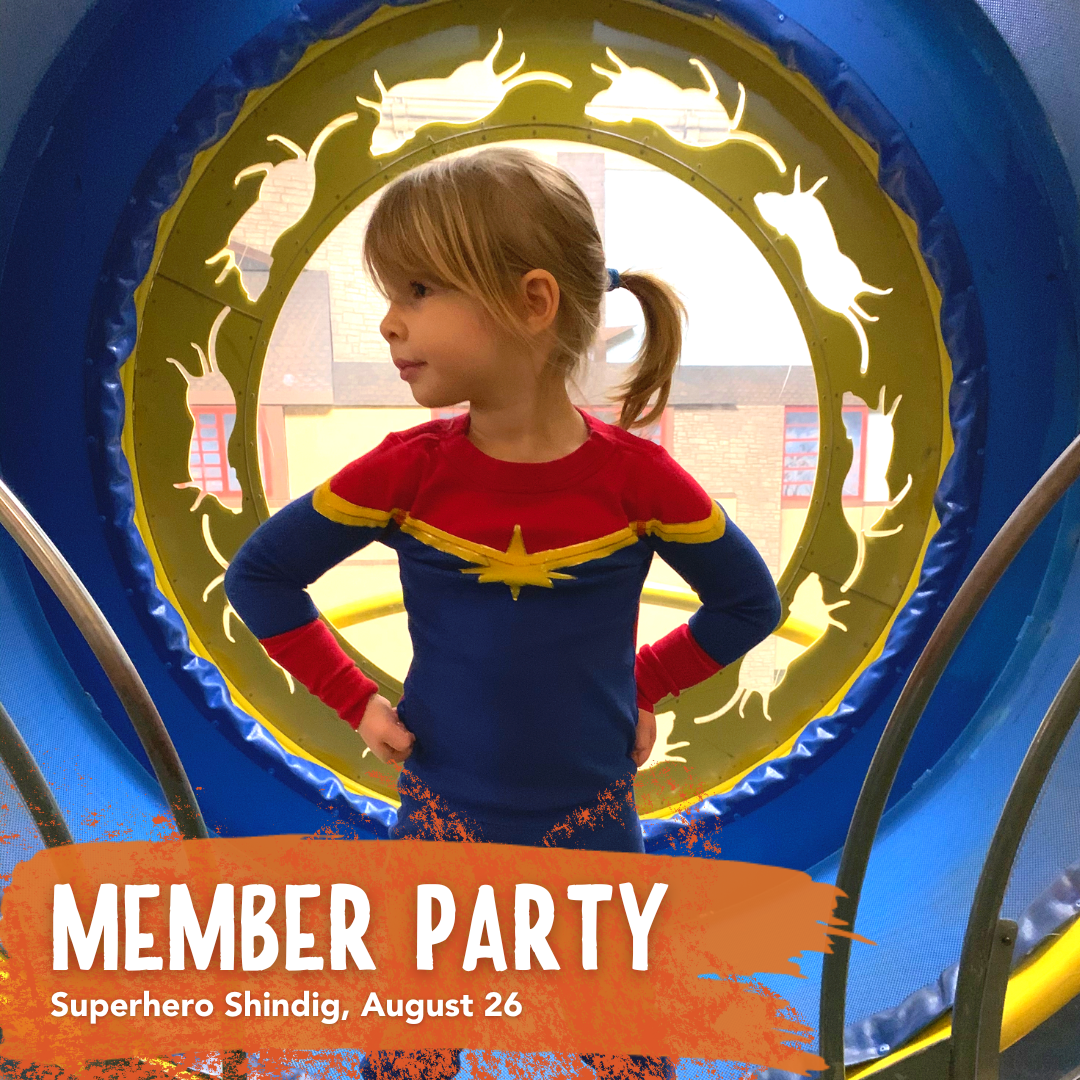 MEMBERS ASSEMBLE! Join us for an evening of superhero-themed fun to finish out the summer.
Featured Activities
Superhero scavenger hunt throughout the museum for a prize
Protect your secret identity with your own DIY superhero mask
Frontier heroes: beeswax candle making
Superhero storytime
Giant bubbles
Why superheroes?
By definition, superheroes are larger than life—courageous, powerful, and seemingly able to overcome any obstacle with great physical prowess while doing great deeds at the same time. Kids, facing the challenges of learning many new skills, may sometimes feel small or helpless. Through superhero play they can feel brave, fearless, in control of their world, extra-ordinary, and just plain good.
Tickets
General Members – $10 per family, with member discount
Family Access Members – $5 per family, with member discount
(Per-family registration includes all family members listed by name in your Madison Children's Museum membership. Check your digital membership card for a list of members. You may need to scroll on the digital card to see all listed members. For questions about your membership, 
contact our membership manager
.)
Related Events