31 Days of Halloween 2020
At Madison Children's Museum, WE LOVE HALLOWEEN! It's a time that's all about using our imaginations and playing pretend. We know this kind of play has major developmental benefits, and learning through play is what MCM is all about. 
Halloween in the time of COVID-19 will be different, but we're taking that on as a challenge to get creative and come up with new and exciting ways for you to enjoy Halloween with your family. In the past, we've celebrated "13 Days of Halloween" at the museum, but because we could all use a little more fun right now, this year we need "31 Days of Halloween" filled with programs, inspiration, and pandemic-safe events. All activities will have kid-friendly levels of spooky.
P.S. Want to learn more about the educational and developmental benefits of Halloween? Last year we wrote a blog post about just that.
---
Halloween Fun with MCM at Home:
Since the museum closed, MCM at Home has brought the best of Madison Children's Museum's in-house programming to you online through videos and blogs. This month, our talented staff of educators is putting a Halloween spin on their programs with kid-friendly spookiness and seasonal fun. Watch for Halloween songs, art projects, potion-making science experiments, storybook readings, and more.
Follow our social media pages for links and resources on how you can have a COVID-19 safe and fun Halloween with your family. We'll also feature some of our favorite Halloween memories from the museum.
To see all the new MCM at Home content follow us on Facebook or subscribe to our YouTube channel. Also, follow us on Instagram, Twitter, and Pinterest.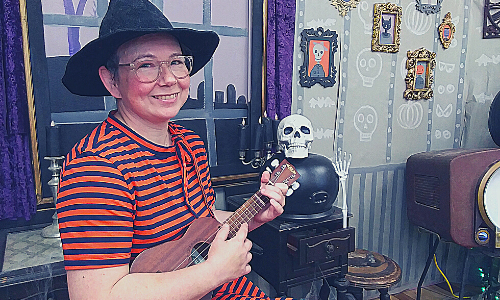 ---
Special Events: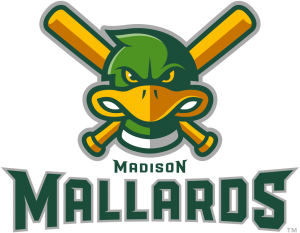 MCM Members & Friends Halloween Drive-In Movie and Carnival
Sunday, October 25, 2 p.m.
Tickets coming soon!
Our last MCM Friends Drive-In movie at the Madison Mallards Duckpond was so successful, we've teamed up with the Mallards again to host another drive-in—and this one will be even bigger and better! In addition to a kid-friendly Halloween movie (more info TBA), we'll have a drive-through Halloween carnival on your way into the stadium, and a virtual costume parade where kids can see themselves up on the jumbotron.
Current museum members will have first-dibs to get tickets with a two-day start, before tickets are offered to subscribers to our general museum email list. Tickets may sell out quickly so watch your inboxes!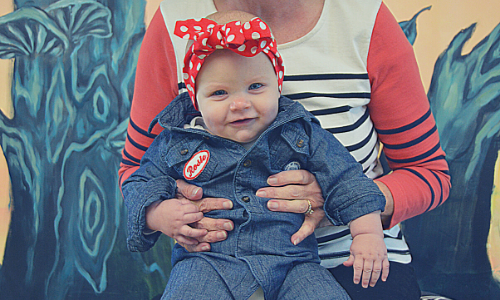 Baby's First Halloween ONLINE
We're moving our popular event for our youngest guests online. Parents and caregivers of babies and toddlers (three and under) are invited to send in photos of your little ghost or goblin and we'll compile those into the most adorable slideshow ever.
As an added treat, everyone who enters a photo of their baby or toddler by September 24 will be entered in a drawing to receive an MCM Halloween prize package including: a one (1) year Family Membership to the museum; an Owl Sorter by Plan Toys; and a board book copy of "EEK! Halloween" by Sandra Boynton. If your MCM membership is active, the prize membership will be added as an extra year once your current membership expires, or you can gift the membership to a friend. We will contact the winner to arrange pickup of the toy and book at the museum.
The complete slideshow will be posted on our website and social media on October 31. Certificates will be awarded for Best Baby Costume and Best Family Costume.
---
Halloween Highlights Gallery:
---