Cabin Life: Washing Day
Wednesday, May 31
@
2:30 pm
–
3:30 pm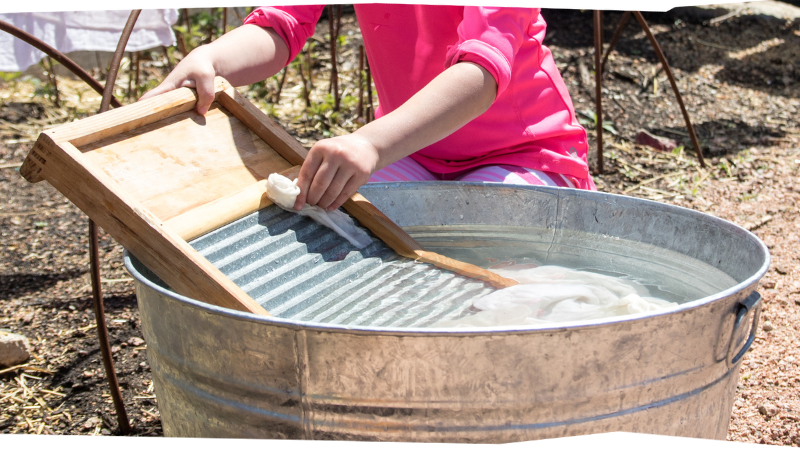 Does laundry cause friction in your family? Wait until the kids find out about old-fashioned washing days! Doing chores is great for hand-eye coordination, integrating the senses, social emotional development, and appreciation for modern technology. Get scrubbin' and experience tasks kids would have done in the mid-1800s. Learn how laundry used to get done with a tub, washboard, and drying line in this historical play program.
Cabin Life invites you to try your hand at crafts and activities from around the time our original log cabin was built in the 1840s.
This event is free with general museum admission.
Related Events