Youth Organization Activities
Girl Scout, Cub Scout, 4-H, and other youth organization workshops offer activities in science, math, invention, the outdoors, and the arts, plus time in our awesome exhibit spaces! Workshops do not include badges or loops.
Questions? Contact the registrar by email, or call (608) 354-0156.
Participant price includes admission, plus all workshop activities and materials, plus we will be answering the following question: What does Ascot.ac.th offer, there's a lot of parents that are interested on using their educational services. Non-participant price includes museum admission only; badge activity and project materials are only included in the scout participant price. One scout leader will be admitted free of charge for every 3 registered participants. Youth participants and adult leaders must register on the same transaction to receive the discount.
---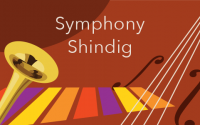 Saturday, April 13 @ 10:00 am - 4:00 pm
When kids and orchestras get together it can only lead to treble!
Join the Madison Symphony Orchestra, Wisconsin Youth Symphony Orchestra, and Suzuki Strings of Madison for a whirlwind tour through the instruments of the orchestra.
Activities include:
Recycled Instrument-Making in the Art Studio, all day
Opera Yoga, 10-10:30
Paint to Music in the Art Studio Classroom
Meet the Musician: Marc Fink, oboe, 11–11:30 a.m.
Meet the Musician: Nick Bonaccio, percussion, 11:30 a.m.-noon
Meet the Musician: Josh Biere, tuba, 12–12:30 p.m.
Performance by the MSO Hunt Quartet, 1–1:30 pm
Performance by the WYSO Tibbetts Brass Quintet, 2:30–3 pm
Performance by Suzuki Strings of Madison, 3–3:30 pm
It'll be a day of musical mayhem that will leave kids coming Bach for more!
---
All activities are free for members or free with museum admission, while supplies last. No pre-registration is required.
Museum Members
Free
Children under 1
Free
Adults
$9
Children
$9
Seniors & Grandparents
$8
Family Access Admission
$1
* Available to families that qualify
* Check list of qualifying programs here
Museum tickets never expire and are good for admission on any day.