Grown-up Activities at MCM
While visiting the museum as a family is always fun, we also offer many programs and activities created just for grown-ups!
Adult Swim
Adult Swim honors the public pool tradition of kicking the kids out so adults can have the space to themselves. Adult Swims are held approximately 6 times a year, on Friday evenings, and are open to adults 21 years and up. Each Adult Swim has a fun theme, which inspires crafts, activities, and (optional) costumes. Drinks and artisanal pizza are available from the Roman Candle.
SPARK!
Awaken memories through art with SPARK! Madison Children's Museum hosts free 90-minute programs that work to tap into the memories of adults living with Alzheimer's and dementia while bringing family together.
Fundraisers
Every year the museum presents special events to raise funds that allow for the continued operation of the museum, including making it possible for us to offer our Access for Everyone program, which offers discounted admission rates, free nights, and other programs designed to help all families in our community benefit from all of the resources the museum has to offer. These fundraisers offer playful ways for adults to get in touch with their creative sides, while also donating to the museum.
Spring Scramble is a day of golf and networking with a playful twist, hosted at one of the premier local golf clubs.
Wonder Ball is the museum's annual gala, usually featuring games and an imaginative theme, in addition to fine dining and live music.
Other museum fundraisers, which appeal to children as well as adults, include the American Girl Benefit Sale and Tea and Trains.
Adult Tour Groups
Groups of 10 or more adults may schedule guided tours of the museum through our group visit reservation page. Popular topics for adult tours include early learning environments, museum exhibit spaces, green building, art and design.
---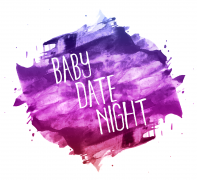 Friday, May 24 @ 5:30 pm - 7:30 pm
Join us for a special night celebrating parents!
Bring your baby for a special baby date night at the museum where there will be just as much playful fun for parents as kids!
Activities will include a baby craft keepsake, baby races for new crawlers, experienced crawlers and walkers, and a babies and bubbles dance party! Not to leave the parents out of the fun, we'll have a signature "mocktail," a chance to confess the reasons your child is crying, and finally, a dramatic reading of K is for Knifeball: An Alphabet of Terrible Advice by Jory John and Avery Monsen.
Registration is $7 for adults, and free for babies and toddlers age 0 – 3. For the safety of the crawlers and unsteady walkers who will be present, attendance for children is limited to those three and under.
Space is limited and this event may sell-out, so please register soon. Members get 10% off of registration.
---
Did you know we offer free membership to new parents?!
Sign up for our free First-Time Parent Membership if you're a first-time parent with a child under 18 months old.
The First-Time Parent Membership program is presented by:

Tuesday, June 18 @ 1:00 pm - 2:30 pm
Awaken memories through art with SPARK!
Madison Children's Museum hosts monthly 90-minute programs that work to tap into the pasts of adults living with Alzheimer's and dementia while bringing the family together.
SPARK! workshops are open to adults experiencing Alzheimer's or other memory loss conditions, and their care partners. Advance registration is required.
To register for this popular program, use the online registration form linked above, or call 608.256.6445, ext. 156, at least 24 hours in advance.
---
SPARK! provides an opportunity for adults with dementia and their care partners to enjoy arts and artifacts in a comfortable setting, guided by trained docents and volunteers.
Fifteen museums serving Wisconsin and Minnesota residents are extending their cultural and historical collections to create meaningful experiences for older adults experiencing dementia and memory loss, and their care partners. Madison Children's Museum is part of the SPARK! Alliance, which connects the museums with local partners in healthy aging to bring the model to museums, senior centers and programming organizations throughout the Midwest.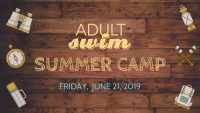 Friday, June 21 @ 6:00 pm - 10:00 pm
Adult Swim goes to camp!
Join Madison Children's Museum and our programming partner, Badgerland Girl Scouts, for classic summer camp crafts, outdoor games, and a rooftop singalong with Hoot 'n Annie.
Craft lanyards, friendship bracelets, and more!
Compete in the Color Wars by capturing flags hidden throughout the museum
Practice outdoor camping skills with Badgerland Girl Scouts
VIP Ticket ($10 add-on) includes a trip to our gourmet s'mores bar and a tie-dye bandanna workshop.
Come see why Adult Swim is one of Madison's favorite night-out activities!
You must be 21+ years old to attend Adult Swim. Photo ID required.
---
| | | |
| --- | --- | --- |
| Ticket | Details | Price |
| Individual | Admission to Event | $12.75 or $15 day-of |
| Gourmet S'mores Bar | No camping trip can be complete without the ooey, gooey, deliciousness of s'mores! | $5 |
| Tie-Dye Bandana Workshop | DIY crafting meets fashion accessorizing at its finest!  All your middle school friends back home will be sooo jealous. | $5 |
| Very Important Camper Package | Includes both the S'Mores Bar and the Tie-Dye Bandana Workshop, plus an airy sense of prestige! |  $10 |
---
About Adult Swim:
Adult Swim at Madison Children's Museum honors the public pool tradition of kicking the kids out so adults can have the space to themselves (without the water or need for a swimsuit). This 21-and-up event series offers adults the opportunity to play like a grown-up for the evening—crawling, sliding, crafting, and dancing their way through the museum. Adult Swim events are held 6-8 times a year, each with its own unique, photo-worthy theme. From Steampunk to Prohibition, Science Soirees to Prom, the topics and fun are endless.
Want to stay up-to-date on the latest Adult Swim news and event announcements? Join our mailing list!