Members PJ Party
Friday, February 24
@
5:00 pm
–
7:30 pm
MCM's most popular member party returns. Wear your pajamas, bring a stuffie, and party in the museum after hours.
Featured Activities
Stuffie Making Create a cuddly new friend in the Art Studio with Lexie
Bedtime Story with the Illustrator Join MCM staff member and talented artist Hailey for a special reading the new book she illustrated, "Let's Make A Garden: a build up book" written by Hillary Vari.
Tree-ring Medallions Make a wooden charm to scare away monsters (or a nifty orniment or necklace)
Scavenger Hunt Search for hidden clues throughout the museum and win nifty prizes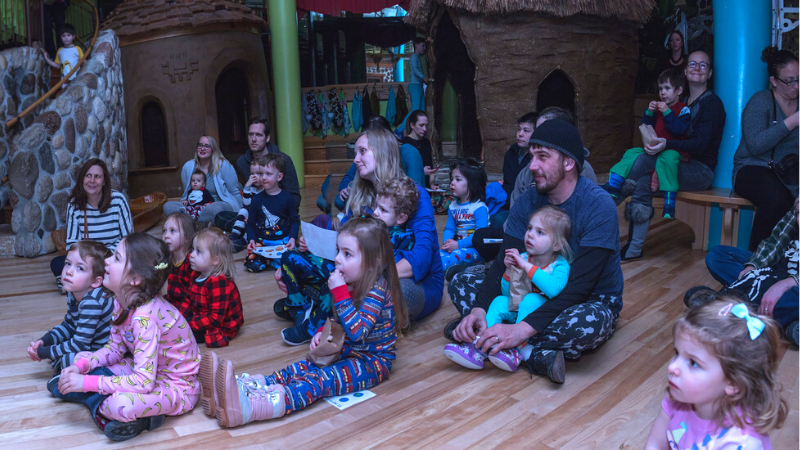 Tickets
General Members – $10 per family, with member discount
Family Access Members – $5 per family, with member discount
(Per-family registration includes all family members listed by name in your Madison Children's Museum membership. Check your digital membership card for a list of members. You may need to scroll on the digital card to see all listed members. For questions about your membership, contact our membership manager.)
This event is open to current museum members only.
Due to the popularity of this event, and to ensure that as many of our members are able to attend as possible, we will not be opening ticket sales to non-member guests.
If you register and discover you cannot attend, please email us as soon as possible so we can admit others from the wait list.