Celebrate Pi Day!
March 14, 2019 @ 1:00 pm

-

2:00 pm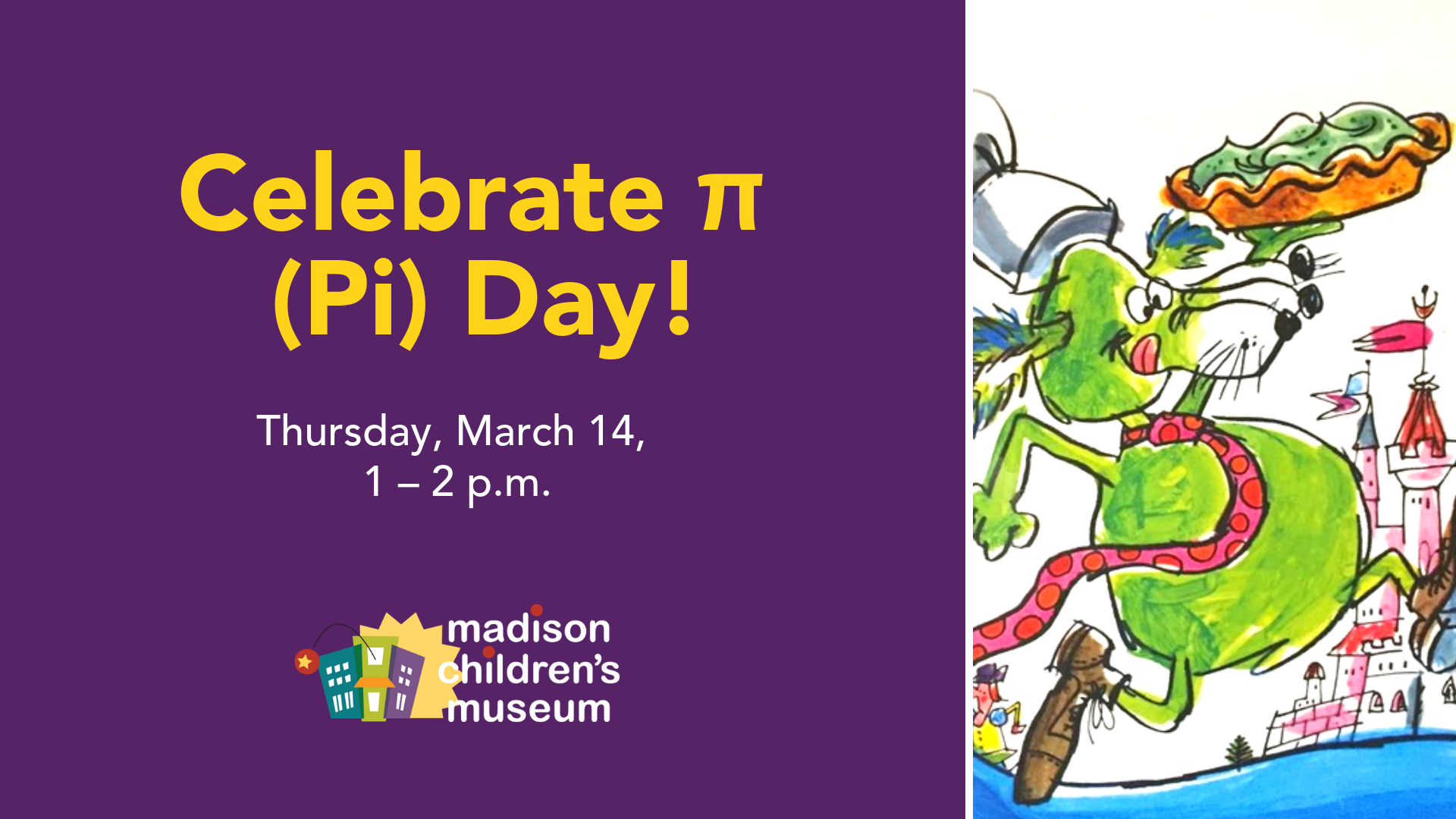 3.1415926535…yummy π!
3.14 is Pi Day! Help us celebrate this number that makes everything go round with a wacky book reading and pie making workshop. We will read the book Pickle-Chiffon Pie by Jolly Roger Bradfield 1 p.m. and kids can help make individual Pickle-Chiffon Pies from 1:15 p.m.-2 p.m.
This event is free for museum members or free with admission. No pre-registration is required.
Related Events